5 Pack Everyday Copper Socks
5 Pack Everyday Copper Socks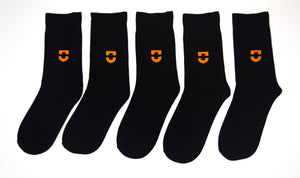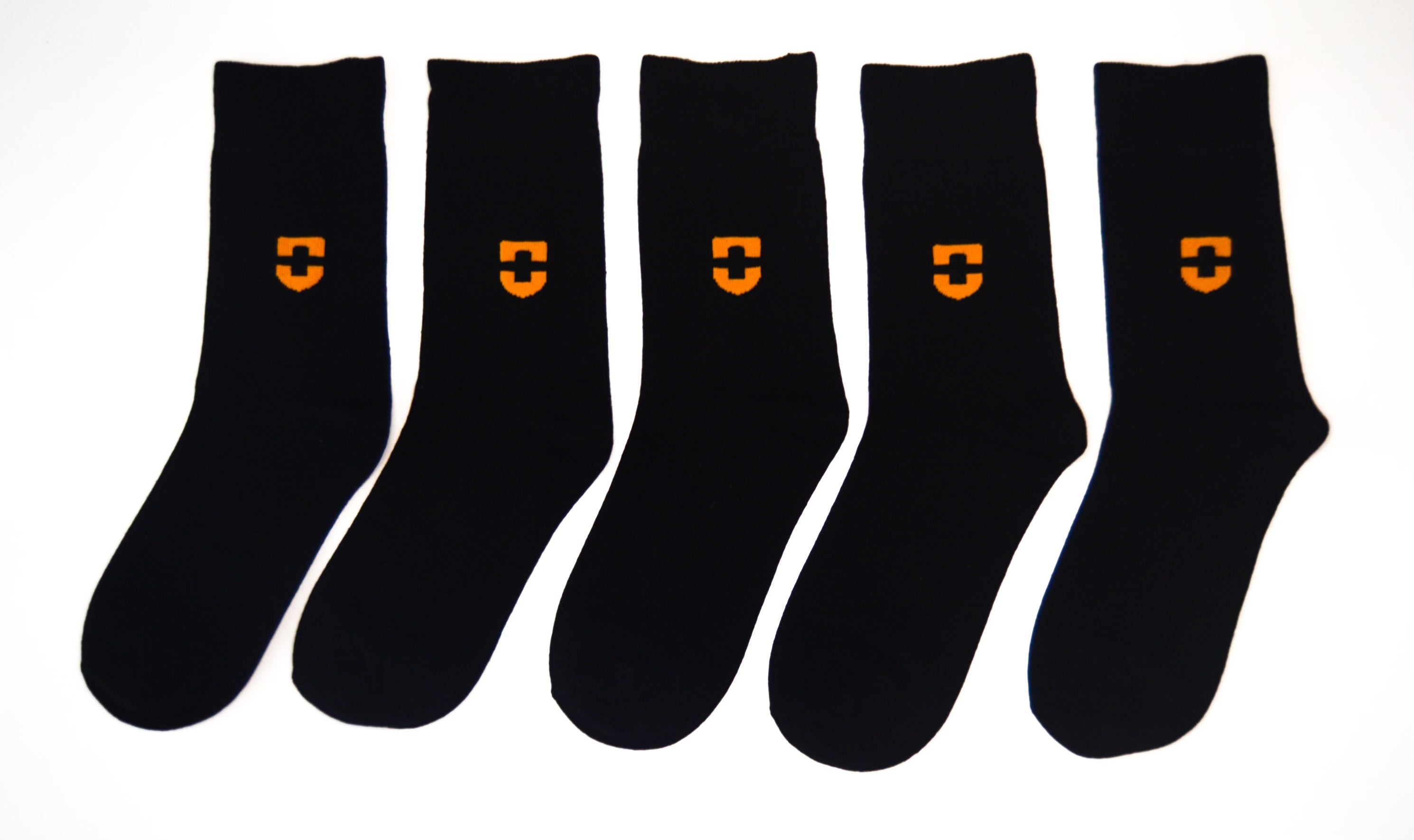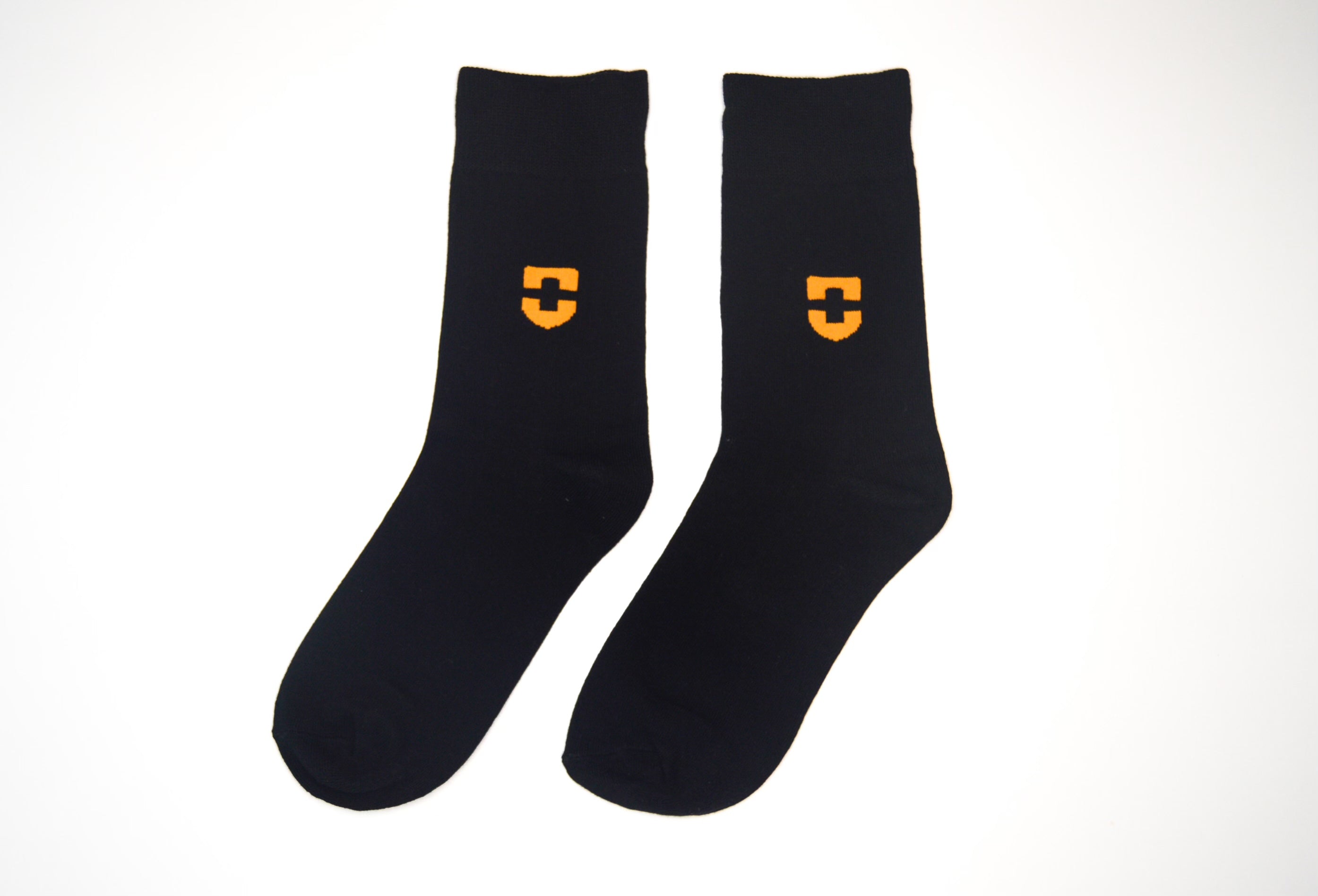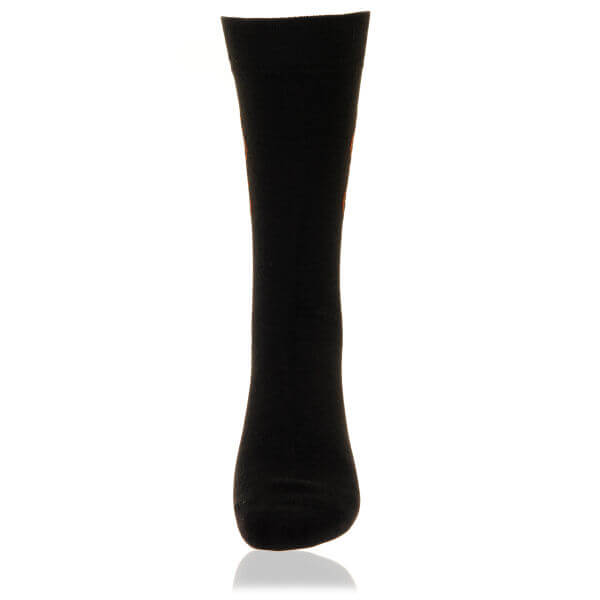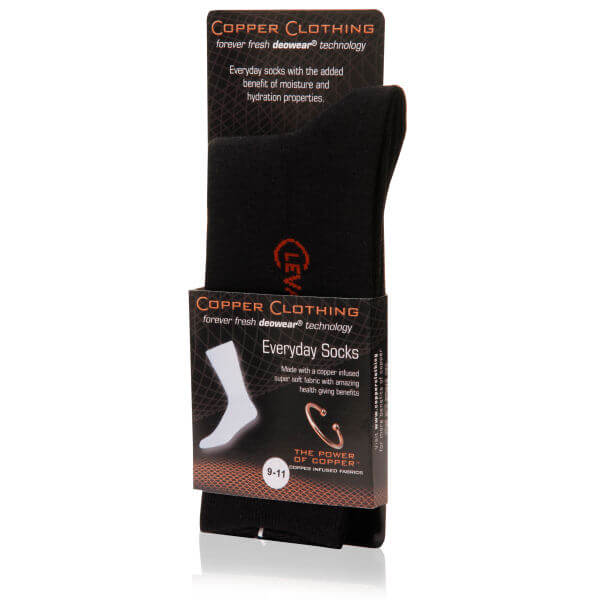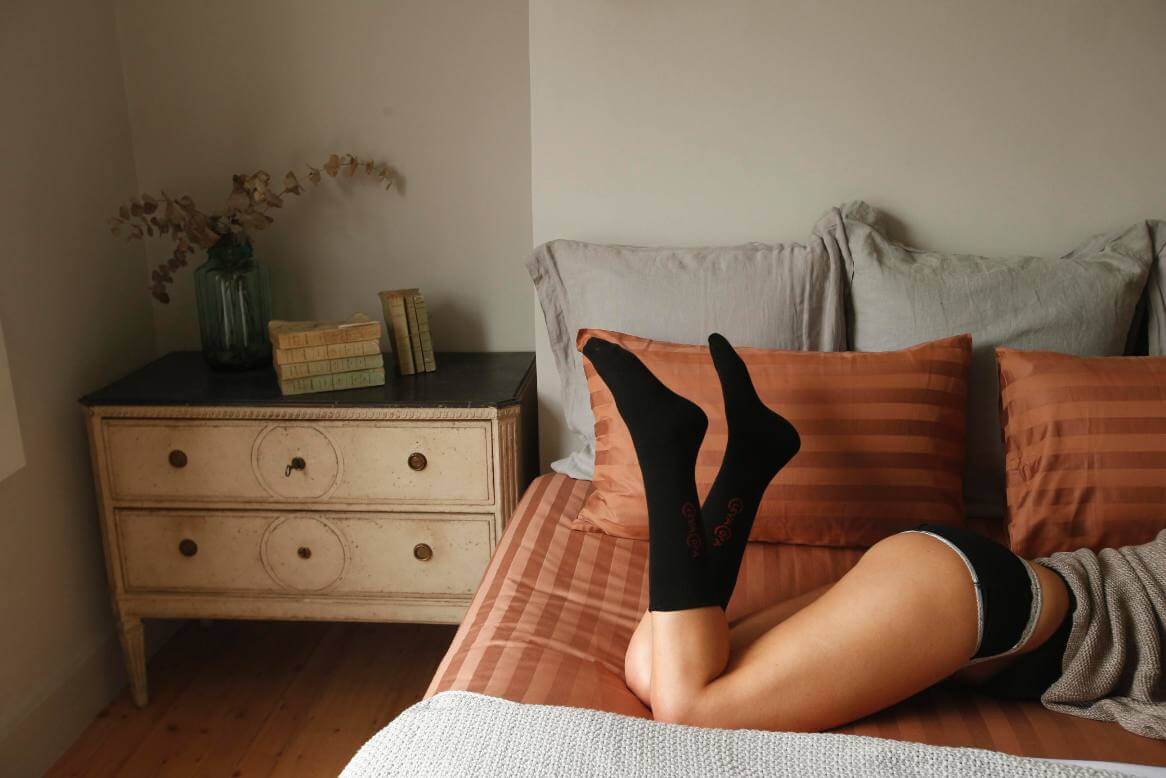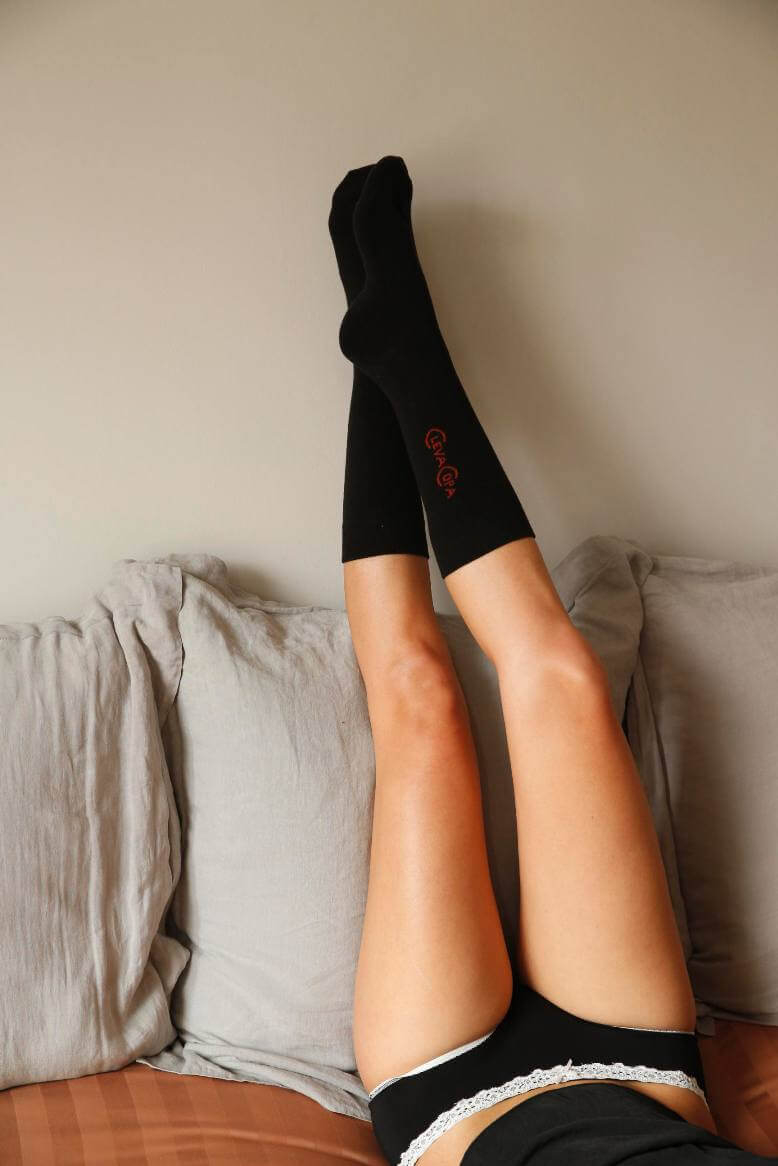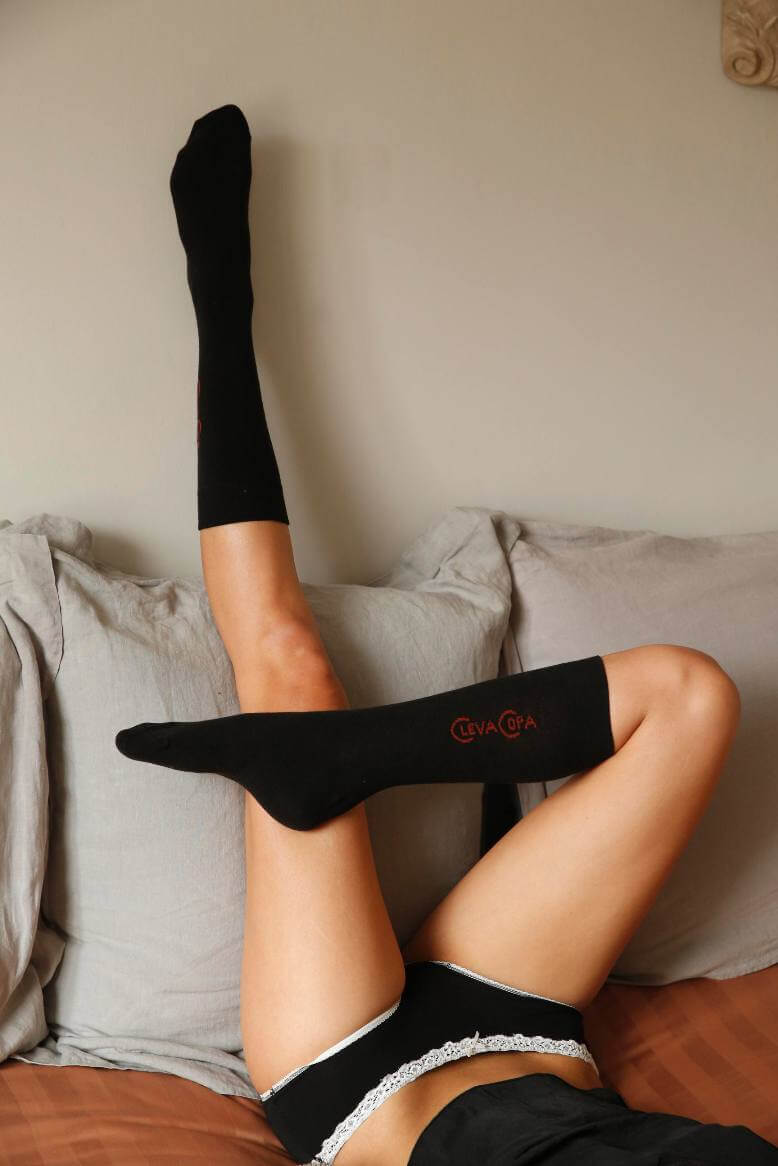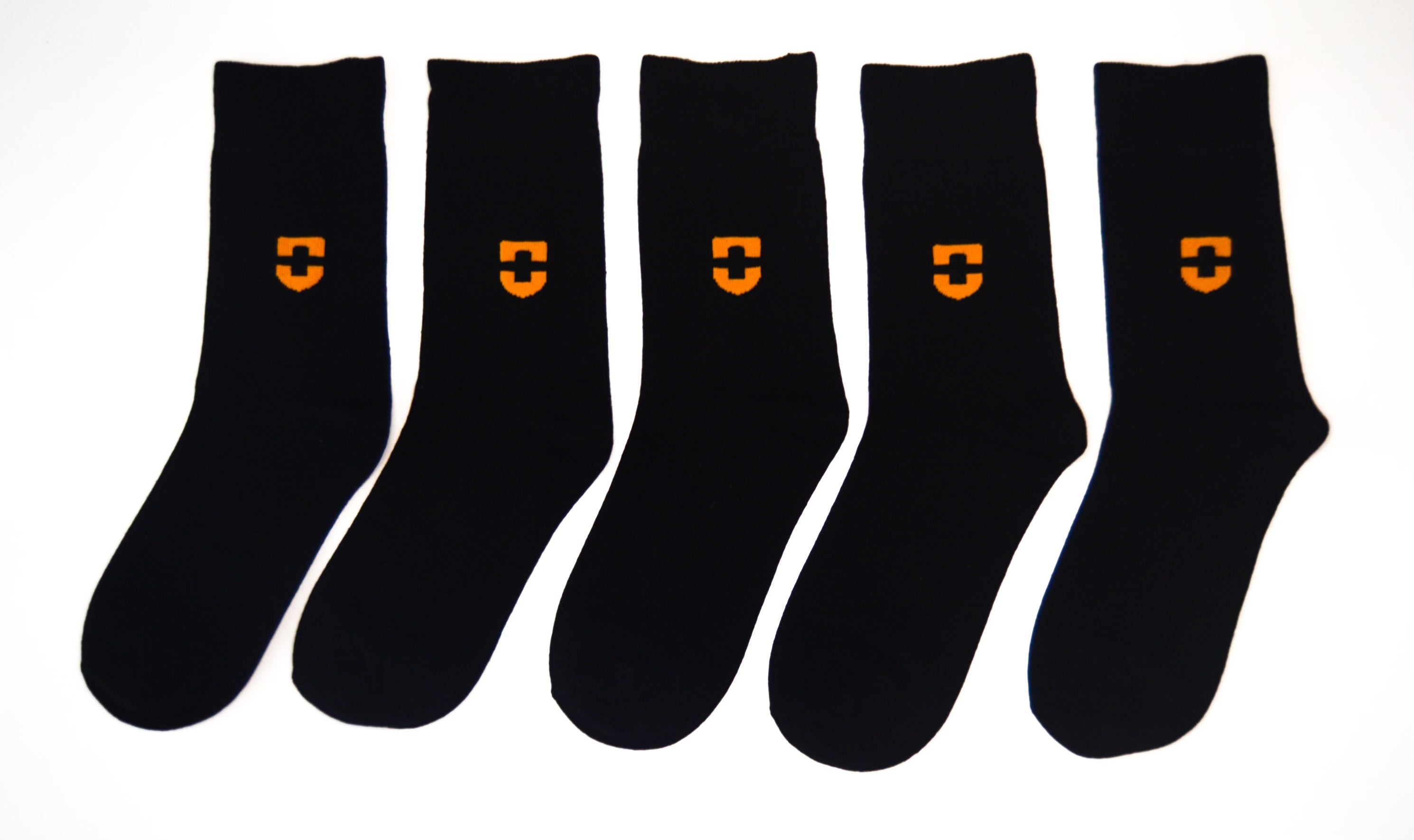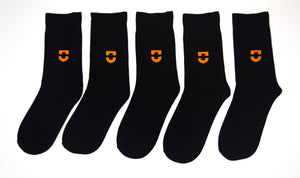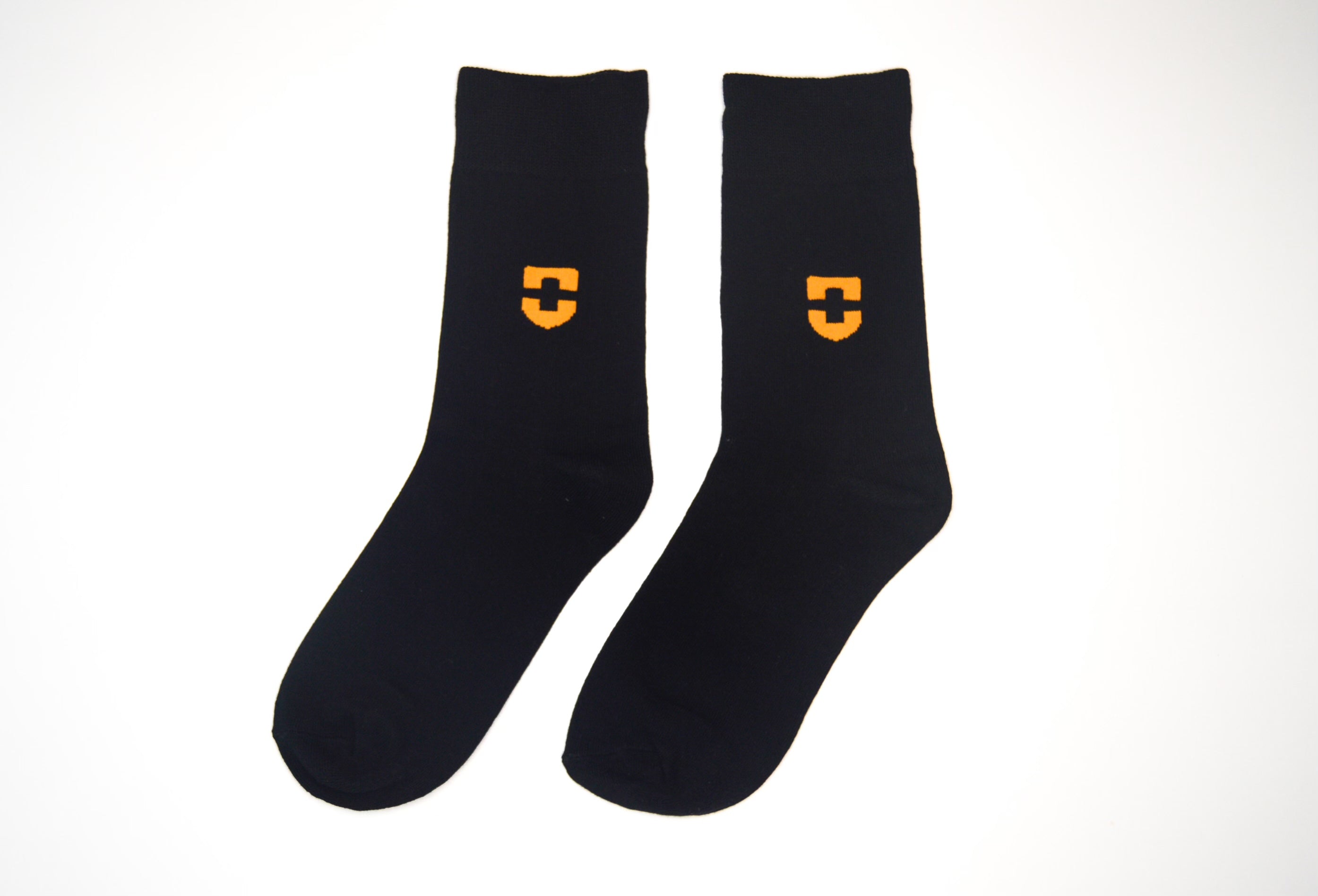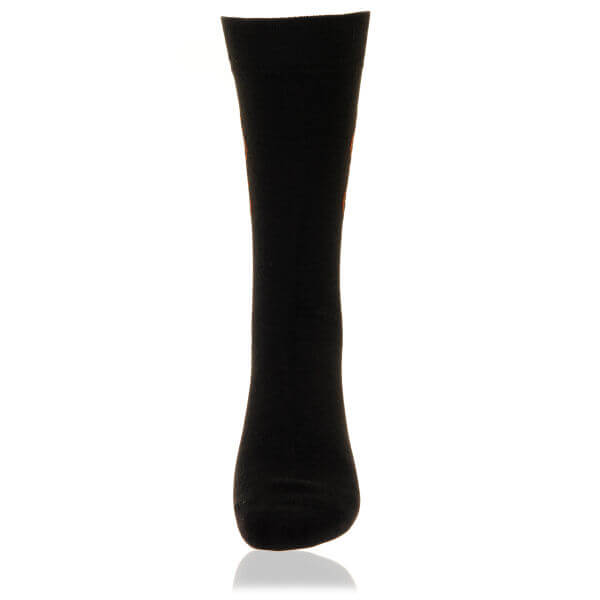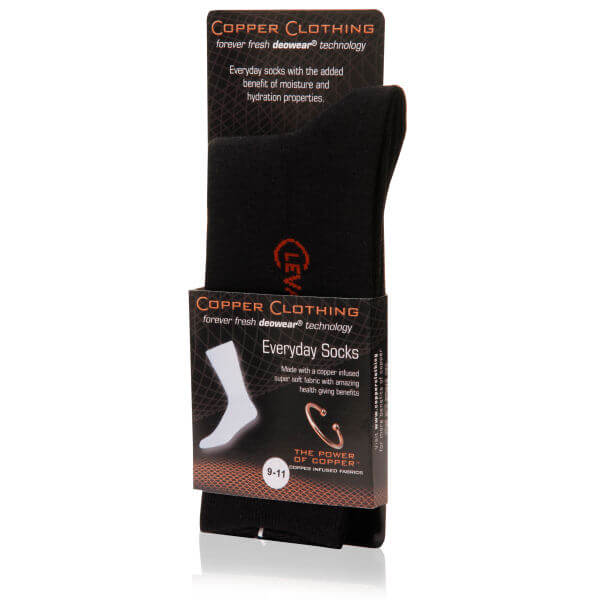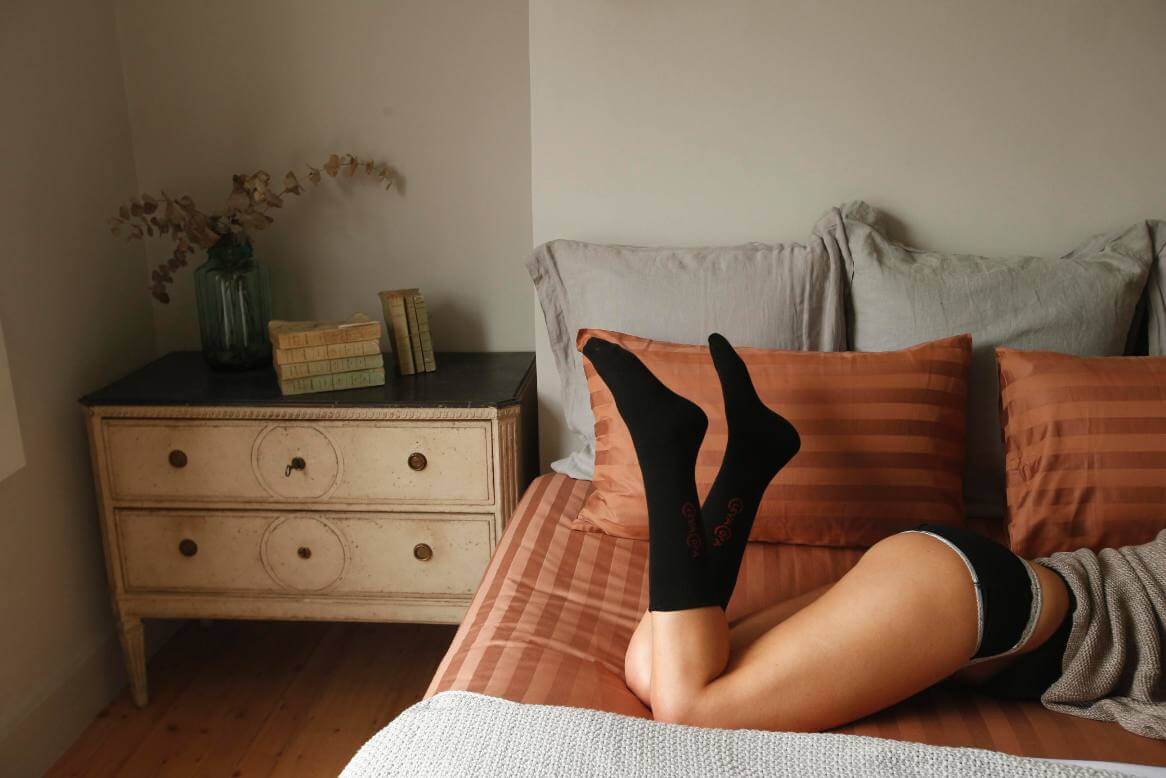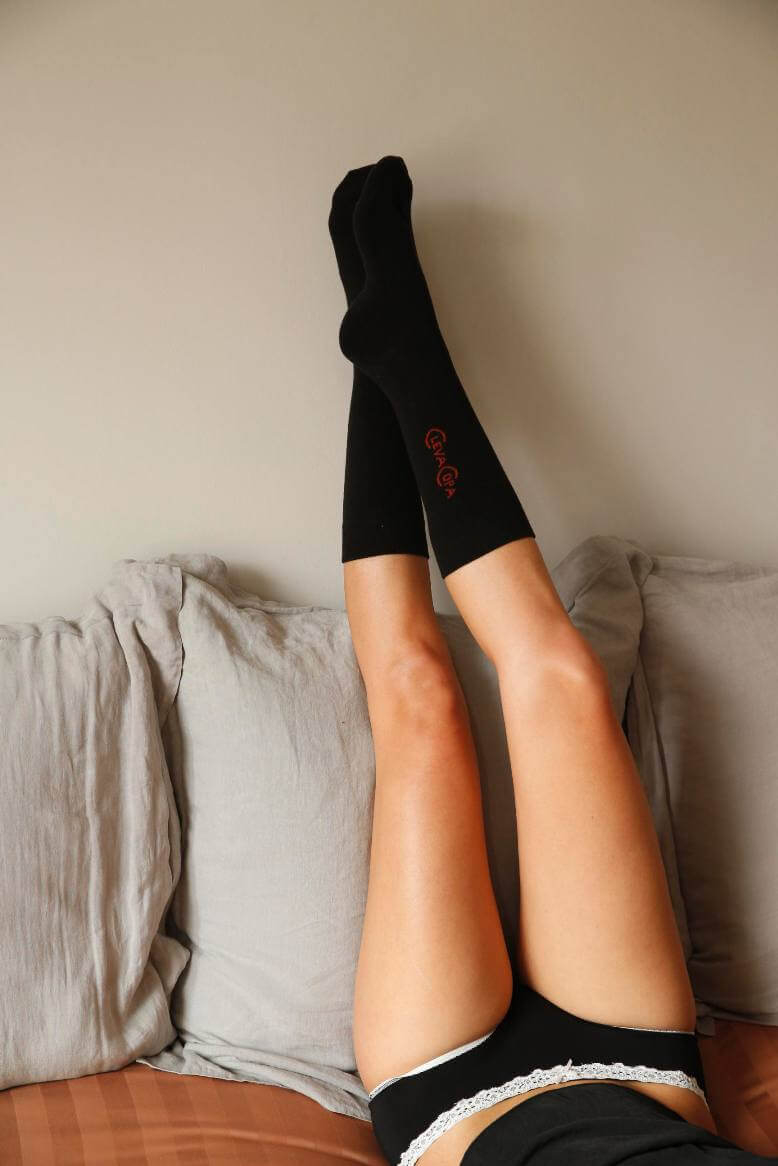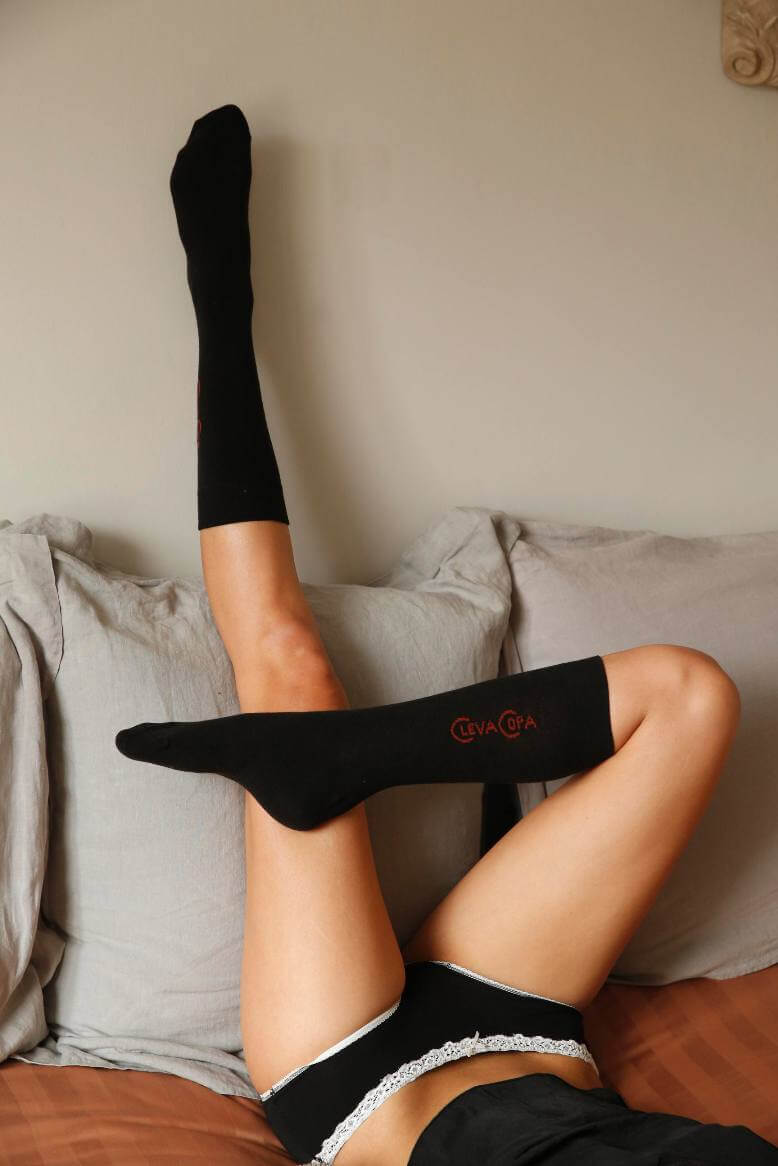 Anti-odour socks, keeping your feet healthier and fresher for longer
Anti-bacterial & Anti-Fungal

Breathable fabric for comfort

Copper is known to promote softer feet
Please note there are no refunds or returns due to hygiene for this product.
5 Pack Everyday Copper Socks
Tax included.
Shipping
calculated at checkout.
---
Transform your sock drawer today and make the leap towards healthier and fresher feet. The copper-infused fibre throughout the material ensures maximum protection from bad odour, fungal and bacterial infections and inflammation.
---
---
Compare Materials
| | Cotton | Silver | Copper |
| --- | --- | --- | --- |
| ESSENTIAL IN LIVING ORGANISMS | | | |
| ANTI-BACTERIAL | | ONLY in humidity | |
| ANTI-FUNGAL | | | |
| ANTI-VIRAL | | | |
| ANTI-ODOUR | | ONLY in humidity | |
| PROMOTES HEALTHIER SOFTER SKIN | | | |
What Do Your Socks Do For You?
There are 250,000 sweat glands that produce close to half a pint of sweat a day, increasing the likelihood of bad foot odour and providing ideal conditions for bacterial and fungal infections to thrive in.

Bacteria and fungi, which cause infections like Athlete's Foot, thrive in warm, moist conditions making the areas like in-between your toes most prone to infections.

Moisture-wicking socks are especially important. By pulling sweat away from the skin, conditions such as infections and blisters can be prevented.

Poor circulation puts your feet at risk every day. Proper socks can provide a simple, but an important layer of protection between these feet and limb threatening conditions.

Those with Diabetes especially need well fitting socks, preferably Diabetic socks without seams that can rub and cause blisters.
ANTI-MICROBIAL PROTECTION

Infectious diseases are caused by pathogenic microorganisms such as bacteria, viruses, fungi and parasites, which can spread diseases, directly or indirectly, from one person to another. Copper ions are only harmful to these pathogenic microorganisms and can play a vital role in combatting the spread of these pathogens.


Destroys 99.99% of MRSA on contact, one of the toughest bacteria due to it being Methicillin-resistant.
We have achieved a 99.9% efficacy to show that copper will not support the growth of any fungus or fungal spores.
Our tests show a 99.9% efficacy against Coronavirus, in addition to the effective destruction of Norovirus, a highly infectious sickness bug.
Copper has been commonly used throughout history as an effective natural tool to repel parasites such as ticks, mites and mosquitos.
All testing is carried out by well established and high quality in-vitro facilities. Please enquire to find out more information.
KEY FEATURES OF COPPER TOE SOCKS
100% Pure Natural Copper Throughout the Sock

A completely safe, chemical free, natural, non-drug and non-invasive solution to support healthier feet.

Moisture Management

Each toe is wrapped in a super-soft, seamless, moisture wicking material ensuring maximum comfort whilst keeping your feet cool and dry.

Anti-Odour

Foot odour is typically caused by sweat mixed with bacteria on the skin. The copper-infused throughout the sock will ensure that your feet remain fresher and odour-free, even meaning that they do not have to be laundered as often.

Completely Durable

The copper ions are bonded on a molecular level meaning that they will last the lifetime of the sock.

Anti-Fungal & Anti-Bacterial

Bacterial and fungal infections are not only uncomfortable causing itching, redness and swelling but also lead to bad foot odour.

Promotes Blood Flow to Each Individual Toe

Copper is known to promote Angiogenesis, the development of blood vessels and rejuvenate skin through the synthesis of collagen and elastin. Perfect for people suffering from Diabetes and Raynaud's disease.