Copper-Infused Anti-Microbial Kitchen Hand Towel
Copper-Infused Anti-Microbial Kitchen Hand Towel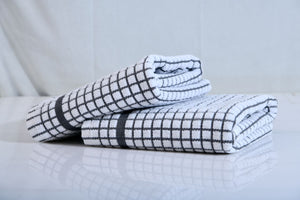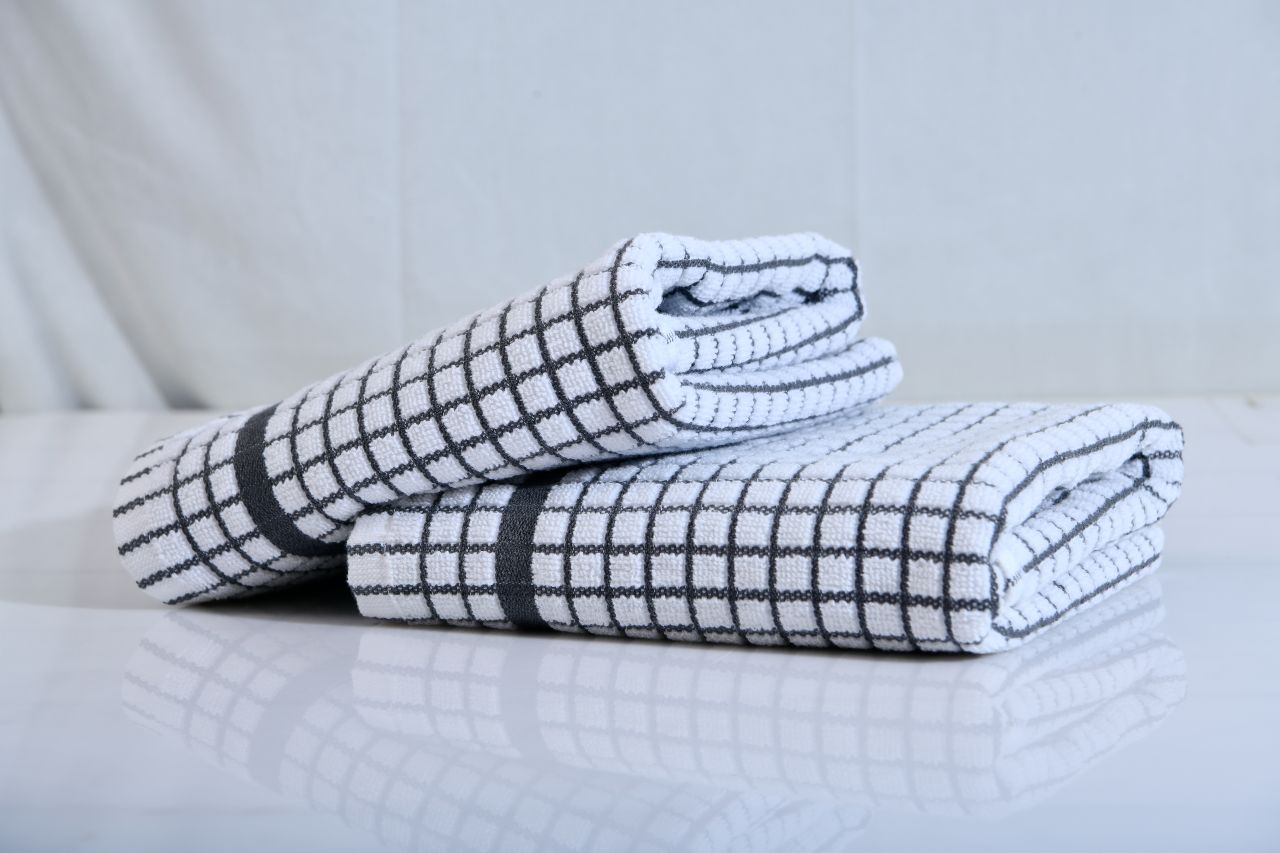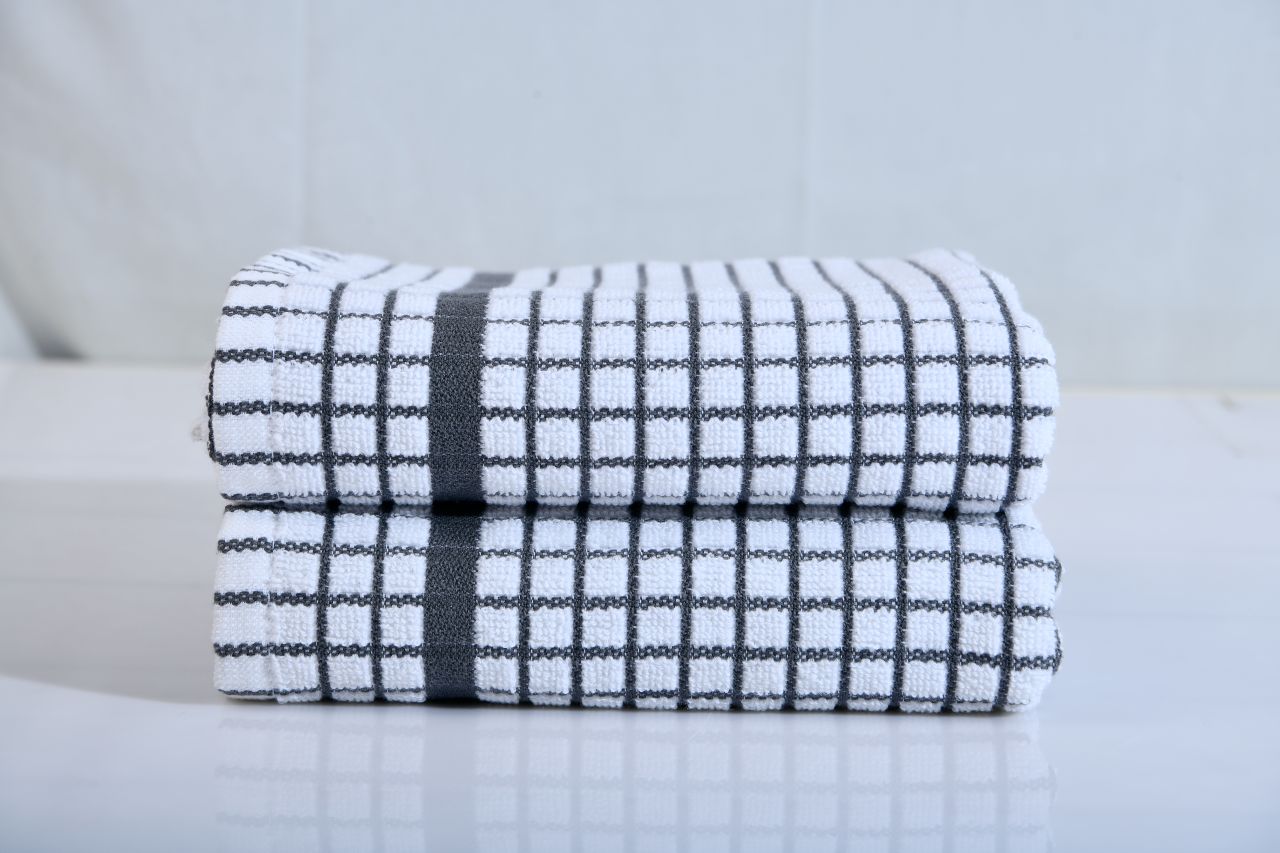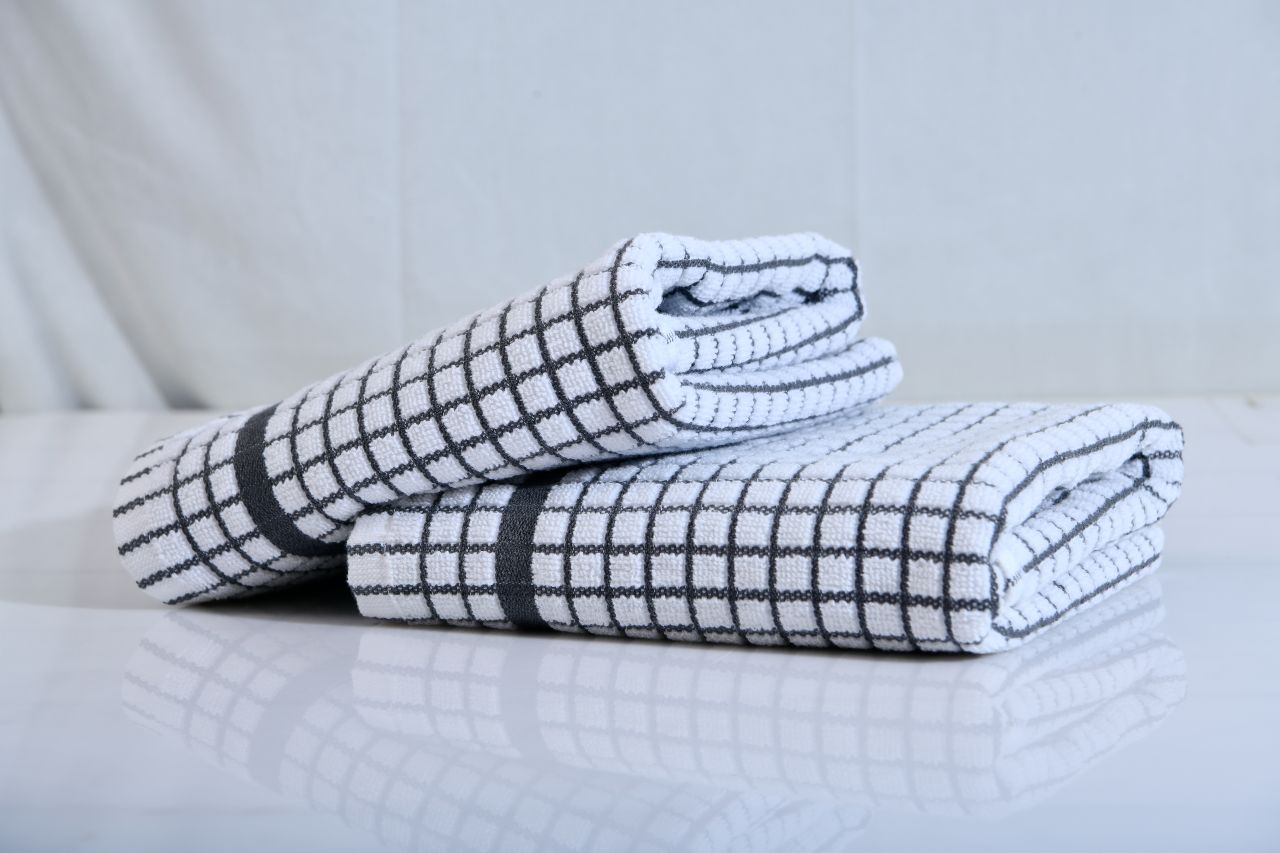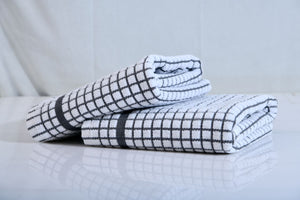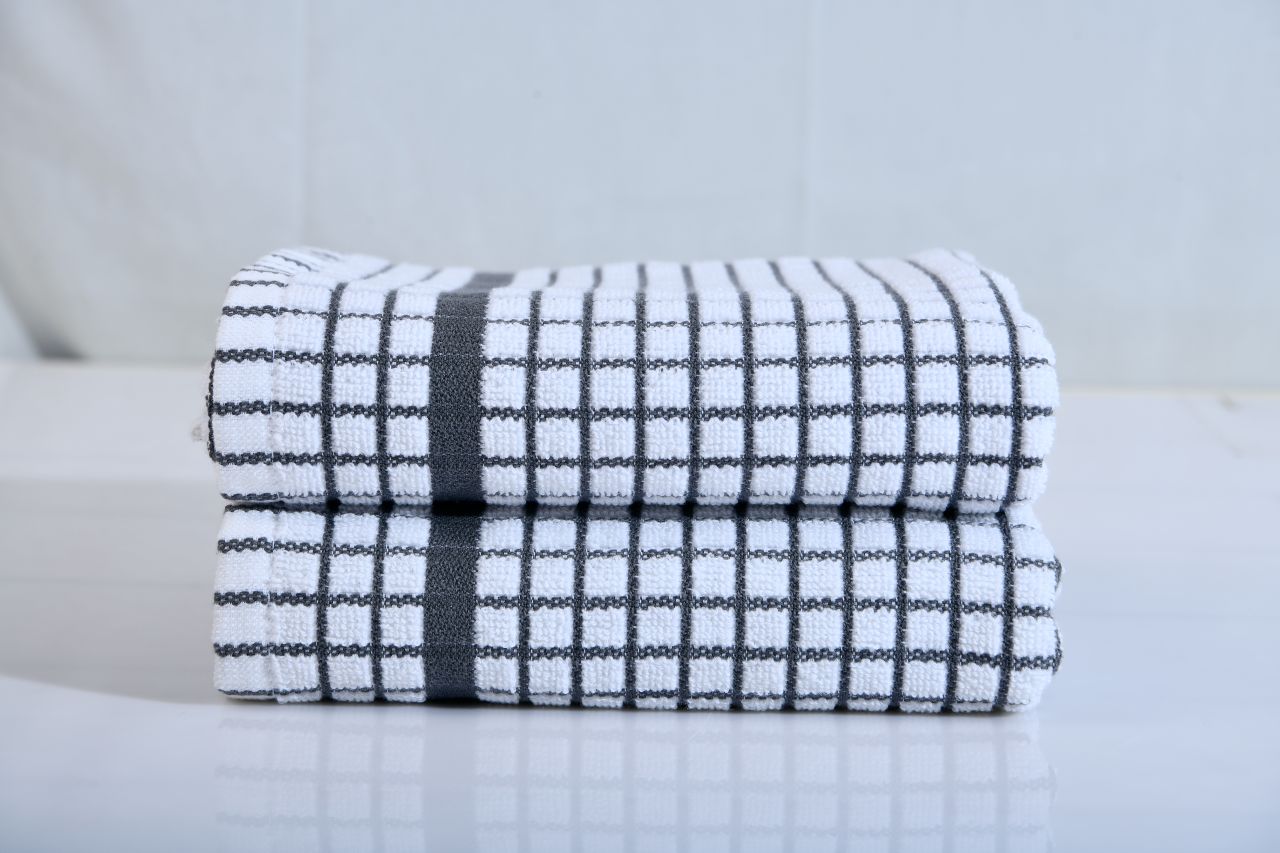 Quick Features
280 GSM Pure Cotton Fabric Infused with Copper Ions
High-Quality, Best Absorption & Fast Drying
Anti-Microbial & Anti-Odour
Kills 99% Bacteria on Contact
Please note there are no refunds or returns due to hygiene for this product.
Copper-Infused Anti-Microbial Kitchen Hand Towel
Tax included.
Shipping
calculated at checkout.
---
Copper-Infused Kitchen Towels are made with 100% cotton fabric infused with completely safe and chemical-free copper ions, making them anti-fungal and anti-bacterial for all your kitchen needs. The innovative self-cleansing property kills germs on contact, leaving you with a fresh, clean, odour-free kitchen towel!
---
---
Key Features
High Absorbent: Made with 280 GSM pure cotton fabric and infused with copper, allowing high absorption and fast drying to cut out bacterial and fungal growth.
Eco-Friendly/Natural Fabric: Infused with the goodness of copper oxide, the copper content inside not only eliminates the growth of germs but also prevents pathogen growth on the towel.
Self-Sustainable: Copper ions are known to possess self-cleaning properties and help destroy bacteria like E. Coli, S. Aureus, and MRSA by 99.99%, reducing the need to wash it often. This means less laundry, less water wastage, and happy earth!
Anti-Odour: Copper destroys odour-producing fungi and bacteria, keeping your kitchen towel odour-free for longer.
Light Weight: Copper-infused fabric has fast drying and high-absorbent properties, making it perfect for daily use in the kitchen and other places!
Anti-Microbial: Lab tests revealed that copper ions are known to destroy bacteria like MRSA, E. Coli, and S. Aureus by 99.99%, providing anti-fungal, anti-bacterial, and anti-microbial qualities on the contact surfaces.
Completely Durable: According to the AATCC lab reports, copper ions do not wash out even after 50 washes and are more likely to last a lifetime, unlike regular towels.
Package Content
1 x Copper-Infused Kitchen Towel
Composition: Kitchen Towel
100% copper-infused cotton
GSM 280
Size:
Washing Instructions:
Machine wash on low heat at 30-40°C
Tumble dry on low heat
Do not bleach or iron
FAQs
What is a Kitchen towel?
A kitchen towel is like a regular napkin or towel, but instead of being thick, it is thin and soft. It's made using cotton or linen. To make it look appealing, it has a woven or printed design.
What is the benefit of a Copper-Infused Kitchen Towel?
Copper ions destroy 99.99% of bacteria, viruses, fungi, and other microbial. When infused in clothing and kitchen towels, they can beat the growth of harmful bacteria, viruses, fungi and pathogens on contact, making the fabric anti-bacterial and anti-microbial. Compared to regular kitchen towels, they are self-drying and do not stay damp to avoid the overgrowth of fungi.
What are the uses of kitchen towels?
A kitchen towel might sound fancy; however, it's like any other towel meant to wipe surfaces, primarily in the kitchen. They are thinner than other kitchen towels and are made of materials that promote quick absorption. They are hemmed with thick stitches at the edges to keep them intact for a long period.
Kitchen towels are also available in pretty designs, so if you want to use them to accentuate your kitchen décor, you can do that. They are versatile, and here's what you can do with them:
Dry your hands
Dry dishes quickly
Clean countertops 
Wipe away any spills
Use them as hot pads
Can improvise them into mitts by folding them in layers
Dry off vegetables and herbs
Wrap your baked goods
Line your serving tray
Rest clean and wet dishes on them
Sweep off any mess on the vegetable board
What is the difference between a tea towel and a kitchen towel?
Technically, there are no differences between the two. A tea towel is, in fact, a type of kitchen towel. This term – tea towel – is an English term mainly used in the UK. Its significance tied with its history makes it interesting. Since tea towels are made of soft and thin linen or cotton, they were considered expensive in the 18th century and were only found in wealthy families. Their housemaids would use tea towels to wipe and dry delicate dishes. These towels were also used in tea services. Hence, here's where they got their name!
Previously considered a luxury, tea towels are now used in abundance. Although there are no significant differences between a tea towel and other types of kitchen towels, like a dish towel, you need to understand you cannot use the terms interchangeably because a tea towel has a thinner, densely woven, and flattened feel with several embellishments and designs. Moreover, it is made from 100% cotton or linen, while the other kitchen towels are made of terry cloth.
Which is the best fabric for kitchen towels?
Since kitchen towels need to be absorbent, artificial fibres like polyesters are unsuitable. Instead, natural fibres like cotton and linen are more suitable for giving that soft texture and making them absorbent.
When selecting a kitchen towel, ensure it is thin, highly absorbent, and high-quality. Our copper-infused kitchen towel uses 100% pure copper ions and is made of 280 GSM thick material for the best absorption!
Is the Copper-Infused Kitchen Towel really anti-microbial and anti-bacterial?
Yes, our Copper-Infused Kitchen Towels are lab tested at AATCC and have passed an efficacy of over 99%. They can destroy the growth of different fungi, viruses, pathogens, and bacteria upon contact.
What fabric is used to make the Copper-Infused Kitchen Towels?
Our Copper-Infused Kitchen Towels are made with 100% pure cotton that's infused with copper ions on a molecular level. This technology is also used in all of our other products making them anti-odour, self-sterilising, and anti-bacterial to benefit your health, immunity, and skin.
When to wash the Copper-Infused Kitchen Towel?
Damp kitchen towels harbour the growth of germs, including Fungal Spores, E. Coli, and Staph. This is why washing them regularly and changing them daily is typically recommended. Our Copper-Infused Kitchen Towels are made with the anti-microbial, anti-odour, and self-cleaning properties of copper ions, bacteria and other microorganisms are killed upon contact with it; hence, there's no need for frequent washes unless you notice dirt on them.
What is the shipping duration?
We ship globally! All our orders are shipped and tracked immediately with the help of our global shipping delivery partners. Once you place an order on our site, you are given a tracking number to keep an eye out for your deliveries!